Jane Says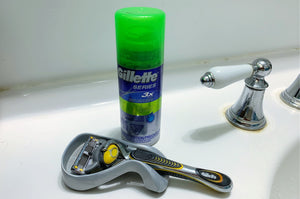 Our 18 year old son's first shaving set-up. He's been using these two for…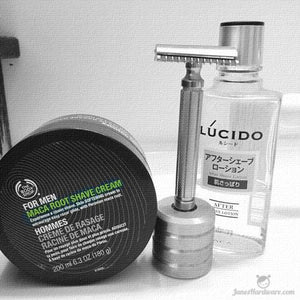 Fast shave with The Body Shop Maca Root shaving cream hand lathered with a Crystal+ razor blade in the Above the Tie S2 two piece razor. Finished with the Japanese made Lucido aftershave.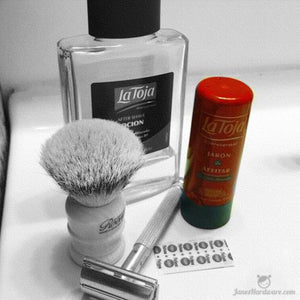 This morning started with a very fast and smooth shave with our La Toja Soap Stick face lathered using a Rooney shaving brush. The finish was a La Toja Aftershave Splash. Excellent shave that probably cost less that 5 cents.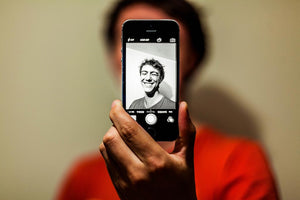 Awkward smiles and blank stares make everyone look awful in photos. Even models. Fortunately for them, they know how to avoid these picture pitfalls. But you can learn their secrets with these tips from Andy Speer, a longtime Men's Health model who also happens to be a...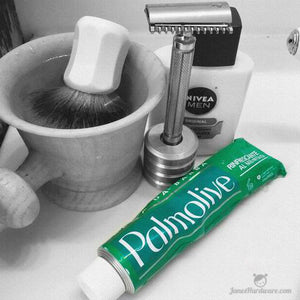 Full head shave with Palmolive menthol shaving cream lathered with a Shavemac silvertip badger shaving brush. The razor blade used was the ever smooth Treet Black Beauty.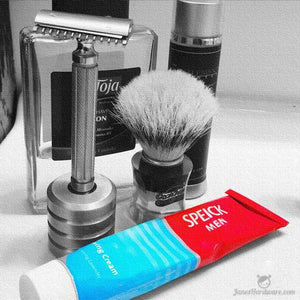 Full head shave today with The Gentlemen's Refinery Pre-Shave Oil and Speick shaving cream. The finish was a splash of La Toja aftershave.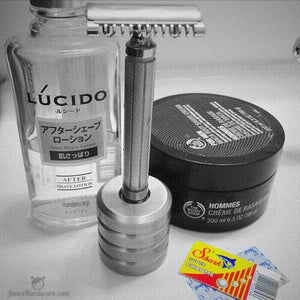 Today's shave was with a Shark Chrome razor blade with hand-lathered The Body Shop Maca Root shaving cream. Very smooth and easy glide,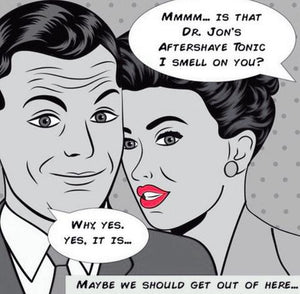 Here's a funny men's grooming cartoon from around the web. Meme found on the web. Author unknown.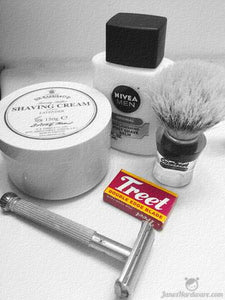 Today's shave is a nice a nice, relaxed one with a Treet Black Beauty carbon steel razor blade. This blade provides a smooth, very comfortable shave. Lather was with Dr. Harris Lavender shaving cream whipped with a Semogue 620 boar brush. Finish was with Nivea aftershave balm.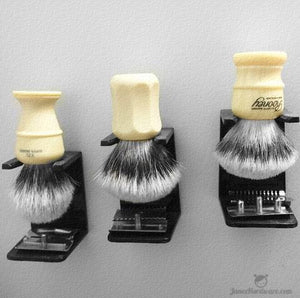 Here's a special shaving brush treat from my personal collection. We use these brushes to test and review products. From left to right - Simpson 2-band, Shavemac D01, and Rooney badger silvertip.